Event Details

>

Checkout

>

Confirmation
Foliee - The Roof Garden & Warehouse Summer Re-Opening Showcase at The Mill Digbeth
Saturday 27th - Sunday 28th June 2020
Venue/Location: The Mill Digbeth, Birmingham
Doors: 15:00 till 03:00

(Last entry: 18:00)

Min Age: 18

We pride ourselves on providing elite underground house music, high end production and uniting like-minded ravers. April & May tickets are valid!
Event cancelled, for more information view this event on Skiddle.com
Who's Going to This?
Lineup and Details for Foliee - The Roof Garden & Warehouse Summer Re-Opening Showcase
Join us Saturday 27th June 3pm-3am! Foliée - The Roof Garden Super Summer Opening Showcase! Over 1000 tickets have already been sold for our rescheduled April & May show so please be advised there is only around 1000 tickets left this show is expected to sell out way in advance!
As everyone is aware due to the awful COVID-19 situation we had no choice but to reschedule our Roof Garden & Warehouse April & May Bank Holiday weekend shows ALL TICKETS ALREADY PURCHASED FOR APRIL & MAY ARE VALID (Full statement attached at the bottom of bio).
We didn't make the decision likely and the best idea we could come up with was to combine April & May line ups to create this one BIG SUMMER OPENING PARTY! Saturday 27th June join 2000 like minded party deprived ravers across 4 rooms for the biggest party we have ever put together befor!
JUST CHECK THE LINE UP BELOW!
Over 1000 tickets have already been sold for our April & May show so please be advised this show is expected to sell out way in advance!
FULL LINE UP
The Roofgarden - 3pm-11pm
15:00-16:00 - Doug
16:00-17:00 - Cam Healey b2b Eberle
17:00-18:00 - Kyle Linford b2b Felix
18:00-19:00 - Ty Neary b2b Nolan
19:00-20:00 - Joey London b2b Alex Bowen
20:00-21:30 - SPECIAL GUEST
21:30-23:00 - DE LA SWING (elrow)
Warehouse - 6pm-3am
18:00-19:00 - GEORGE MARSHMAN (Solid Grooves)
19:30-21:30 - ROBBIE DOHERTY (Blanc)
21:30-23:00 - PARADOX CITY (VivaMusic/JackyAndFriends)
23:00-12:30 - TONY HUGHES (VivaMusic)
12:00-01:30 - MIKE MORRISEY b2b LUKE WELSH (Libero/Kaluki)
01:30-03:00 - CLOONEE (Repopulate Mars/elrow/Solid Grooves)
Blackbox - 6pm-3am
18:00-19:30 - Jake Whitehouse
19:30-21:00 - MADE YOU LOOK
21:00-22:30 - LATE REPLIES (Sola/Lost/Resonance)
22:30-00:00 - PROUDLEY PEOPLE (Moon Harbour/Desolat)
00:00-01:30 - LEON (MUSIC ON)
01:30-03:00 - Tyron Amory
Fabfit - 6pm-3am
18:00-19:00 - Shelby
19:00-20:00 - Sonny Koko
20:00-21:30 - Shakti
21:30-23:00 - CRAIG & GRANT GORDON (Viva Music)
23:00-12:30 - JOSH GREGG (Of Unsound Mind)
12:30-02:00 - Roberto Juran
02:00-03:00 - Guy Burns
AFTER PARTY - 12am-5am
00:00-01:30 - Joey London b2b Alex B
01:00-03:00 - REME + RENKO (Whippin/HotTrax/SolidGrooves/Celesta)
03:00-05:00 - Roberto Juran b2b Ty Neary
Those of you that attended last years summer opening will know about this one! Please get your tickets nice and early this event will SELL OUT!
Only 100 Advance Early Bird Tickets SOLD OUT
FIRST RELEASE £15 - skiddle.com/e/13722473
Reschedule statement for APRIL & MAY 2020.
Foliée music Birmingham's primary concern is the welfare, health & safety of all our fellow ravers, customers, staff, general public and their families. With this in mind, ourselves & The Mill have made the decision to close the venue for 4 weeks, following the UK Government's recommendation to avoid social contact. We will be monitoring this regularly in line with Government advice regarding COVID-19.
We are truly devastated that some of our events cannot go ahead but the safety of our customers, artists and staff is our priority. We are a Foliee family and by sticking together, we will emerge from this stronger. We are continuing to work closely with the venue to plan for the future and keep you updated where possible.
To that end, we have made the decision to RESCHEDULE our next TWO events starting with SATURDAY 11th APRIL 2020 & SATURDAY 9th MAY 2020. Both of these line ups will be kept exactly the same, with additional headline acts combined as FOLIÉE MUSIC BIRMINGHAM. The rescheduled date will be - SATURDAY 27th JUNE 2020 for the SUPER SUMMER 2020 OPENING SHOWCASE spreading across 4 ROOMS - The Roofgarden & Warehouse, Blackbox & Fabfit.
ALL TICKETS ALREADY PURCHASED for April, May & June WILL BE VALID FOR THIS SHOW. While refunds will be available, we'd appreciate if those who can afford to do so would hold on to your tickets and join us for our new rescheduled date - we can assure you this will be worth it. As an industry, we will be facing tough times and the support of our guests is important for the future of ALL, including venues, artists, promoters, labels, suppliers & freelancers whose livelihoods rely on the support of our sector - many of which are currently being deeply affected.
We will share further updates as soon as we have them via our website, Facebook, & Instagram and all current ticket holders will also receive emails directly with new ticket details.
In the meantime please stay safe, look after yourselves and each other.
Much love - FOLIÉE MUSIC BIRMINGHAM!
——————————————————————
Security policy: Tight but polite. Zero tolerance to illegal substances. Zero tolerance to bad attitudes.
Over 18's only - ID essential (NO ID NO ENTRY).
No hoods or face masks. Security stand right to refuse anyone entry. Arrive early to avoid disappointment. Please drink sensibly & rave responsibly.
Artist Information
Cloonee
De La Swing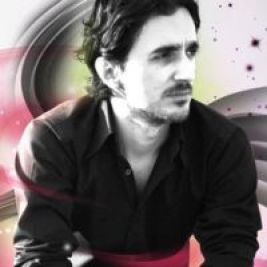 Leon
Proudly People
Jake Whitehouse
Tony Hughes
Paradox City
Sonny Koko
Craig and Grant Gordon
Josh Gregg
Late Replies
George Marshman
Robbie Doherty
Tyron Amory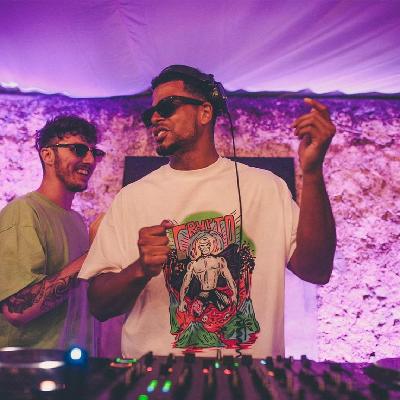 Foliee DJs
Felix De Rijk
Shakti
Made You Look
Venue Information
The Mill Digbeth
29 Lower Trinity Street
Birmingham
B9 4AG

Phone: 0121 7714 391
Music Genres
House, Minimal Techno, Tech House, Techno
The event information, content and images shown have been provided by the event promoter. If you wish to report an issue with this event please click here: Report issue with event
View Foliee - The Roof Garden & Warehouse Summer Re-Opening Showcase on Skiddle.com
View The Mill Digbeth on Skiddle.com